--- Need podcasting EXP?
Let me be your "Player 2"
Does podcasting feel like a single-player campaign set on "Brutal Mode?"

My mission is to help you – my fellow geek – launch your video game podcast, grow your show, find your audience, and monetize your efforts. (Oh right, and free up more time to play games.)
Professional Podcasting Services.
If you're struggling to create great content and still find time to produce, edit, and market your podcast – you could use a "Player 2." (That's me.)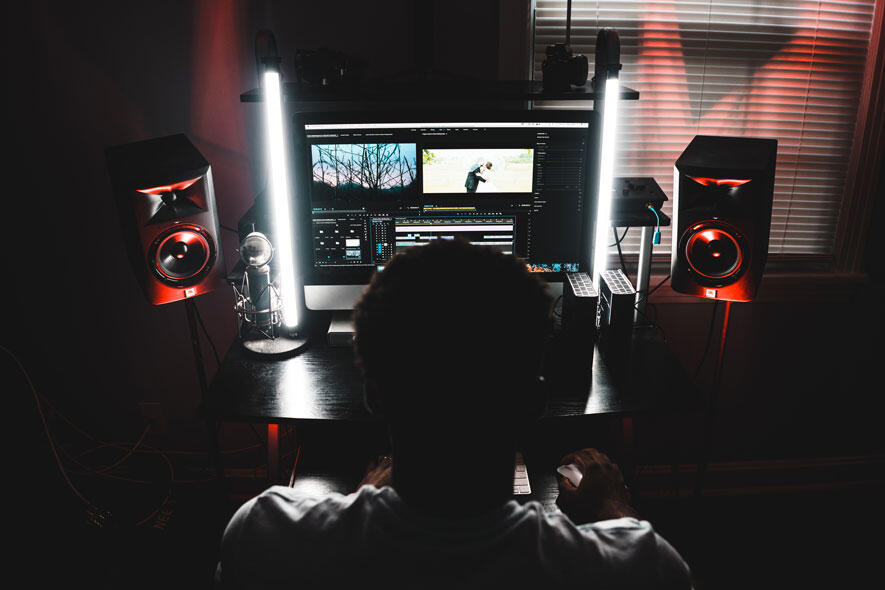 Editing and Production
Imagine if the only thing you had to do was just show up to record. Send me your raw audio files and get a buttery-smooth, professionally cut MP3 ready for uploading.

Removing yourself from production lets you spend more time doing what you love... connecting with fans, focusing on monetizing your content, and (let's be honest) playing video games!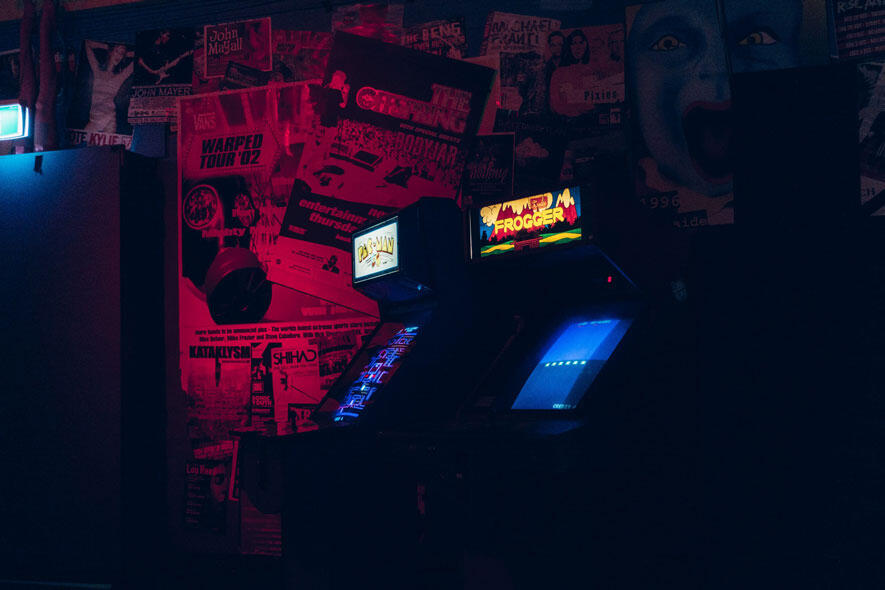 Marketing Support
There are no Konami codes that'll instantly get you thousands of listeners and fans... but there are warp whistles that'll get you a few worlds closer.

Most podcasters burn out because they can't figure out how to grow. I'll help you tap into the tools and tactics that'll level up your listener numbers, revenue generated (real money, not just GIL,) and audience engagement.
Transparent Pricing.
Pricing should be simple, priced by the episode, not by the hour.
Editing
Standard editing includes:
Audio leveling and fine-tuning (making everything sound as awesome and professional as possible)Adding intro/outro musicRemoving breaks, flubs, some ah's and um's (within reason, of course)Decreasing background noiseMixing in transitions and effectsExporting to MP3 or WAV
Complete edit for podcasts less than 60 minutes per episode, up to 3 hosts.
$189/mo for weekly episodes (4-5 per month.)$79/mo for bi-weekly episodes (2-3 per month.)
I'm sure you have questions. I'm working on a strategy guide (...FAQ) for you! Stay tuned.

If you need emergency audio services, or have a one-off project, let's discuss. Typically these call for a flat-hourly rate of $50/hr.
Marketing Services
Podcast Growth Session:
You take a brief survey to feed me info about your showI listen to at least 3 episodesI create a personalized marketing and growth plan recommending key tactics and toolsWe have a 60-minute call to review
$49 one-time, "no surprises" fee and if you implement half of what we discuss and aren't satisfied, I'll send your money back.

Other marketing services are priced by project. Let me know what you need (or what you think you need.)

Projects might include:
Specific audience growth strategiesPatreon/crowd-funding set-up and optimizationSetting up publishing and distribution systemsDesign and branding
---
About Me.
I'm Tom Tate – a happy husband, father of three, and obsessed gamer who somehow finds a way to work two jobs, produce podcasts and videos, and still squeeze in some much-needed retro-gaming action.
After years of producing my own content, I've since focused my energy and efforts into helping new and established podcasters, content creators, and streamers – much like you – produce their content, find their fans, and make enough money to keep doing what they love.

Creating content on the internet shouldn't be overwhelming. My mission and the purpose of Level Up Your Podcast is to build tools that reduce your "grind time" and propel you to "prime time."

Think of this site and its resources as Game Genie codes for your podcast.
Launch your gaming podcast in 14 days.
Stop stressing over what mic to use, or figuring out RSS feeds, hosting, and DAWs?
In this free email course, you'll learn step-by-step how to launch your show in just two weeks.
Free Stuff.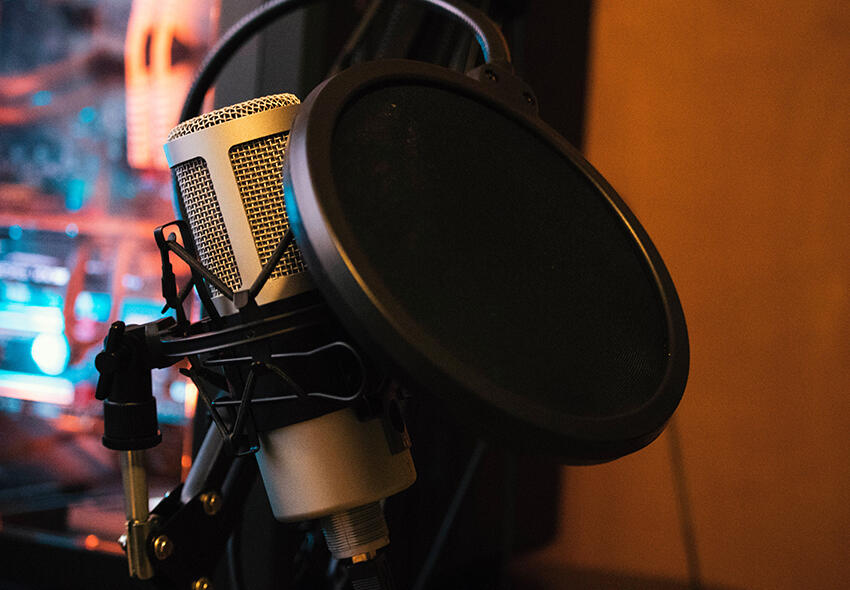 Resources and Guides
COMING SOON: Stay tuned for easy-to-read interactive strategy guides to help you level up all aspects of your show – from hosting, recording, editing, marketing, and more.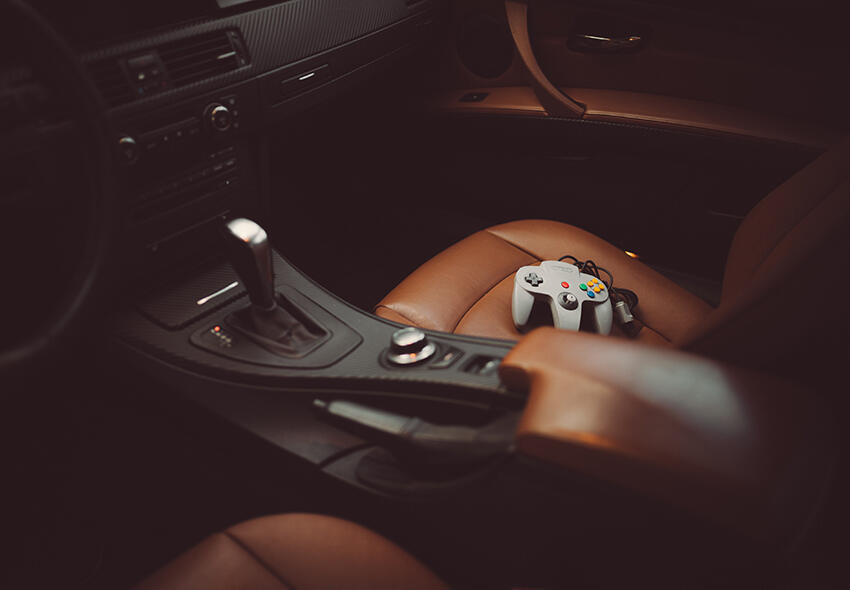 Podcast Teardowns
COMING SOON: How do you crack the iTunes Top 50? I'll teardown the top video game podcasts to understand and share what the pros do.
Thank you!
Check your inbox for all the good stuff. I promise to protect your email privacy and not send you icky spam.
Thank you!
I'll get back to you as soon as possible. Looking forward to exploring how we can work together to make your podcast awesome.